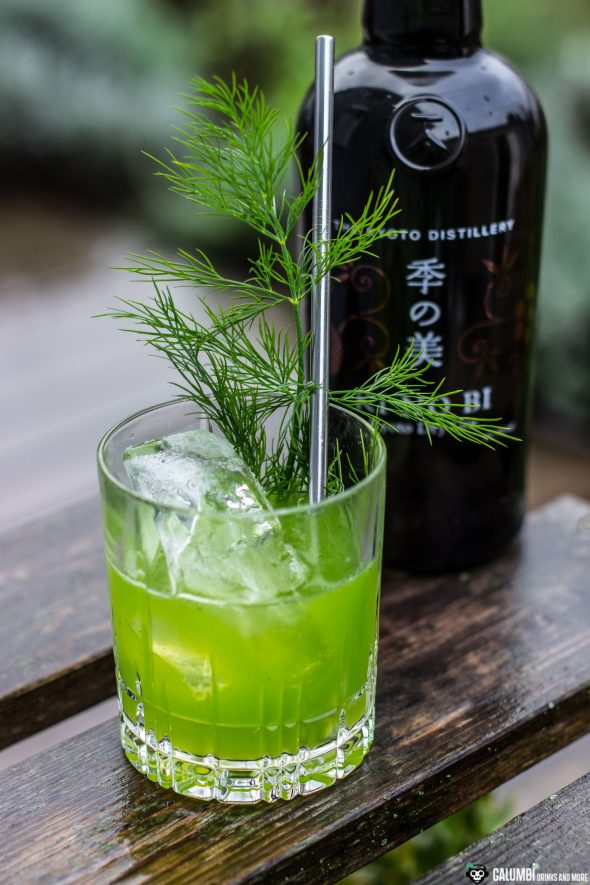 In 2012, I had the opportunity to travel to Japan for the first and only time so far. Even back then, it was clear to me that the impressions I would gather on this trip would last as vivid memories for the rest of my life. Japan is a multi-facetted and fascinating country that also offers a level of cultural sophistication that is second to none. This is especially true when talking about the old imperial city of Kyoto, which is the breathtaking historical heart of the country with its temples, Buddhist schools, Shinto shrines, gardens and surrounding nature. (provided test product)*
Nevertheless, since I do not operate a travel blog here, of course the Japanese world of craft spirits should be what I am really going to deal with. And in the last decade Japan has achieved a reputation that has made it to one of the first addresses in the world of high-quality distillates. Japanese whisky is praised in the highest tones, but also Shōchū, Umeshu and sake find more and more followers outside the East Asian island state and above all also in the bar world. The attention the Japanese pay to details has now become a globally recognized seal of quality.
Against this background, a Japanese gin naturally arouses high expectations. In some cases, the good reputation of Japanese spirits is of course also used in a deliberate way; in the meantime, a few Japanese spirits emerged on the markets at a rather low price, which perhaps do not necessarily bring with them what is generally expected of them. The KI NO BI Kyoto Dry Gin which is on trial today, however, seems to be very promising and not part of the previously mentioned. The gin is produced at the still young Kyoto Distillery and it is based mainly on regional ingredients (albeit not exclusively) and thus tries to capture the unique Japanese approach to the world of flavours. Among the regional botanicals are yellow yuzu fruits, Hinoki (a Japanese cypress species), sansho pepper, bamboo leaves and Gyokuro tea from the city of Uji. That sounds exciting, doesn't it?
But the production method of this gin is also exciting, because the KI NO BI Kyoto Dry Gin is basically a cuvée of different single distillates. However, the botanicals are not simply distilled individually and then blended, but divided into a basic, a citrus, a tea, an herb, a spice and a floral category. The botanicals grouped in this way are allowed to macerate in the basic alcohol produced from rice and finally distilled into individual "herbal spirits" and are then finally blended. It is easy to imagine that more time and effort is required to do so. The final gin is bottled with a promising ABV of 45.7%.
The very attractively designed bottle and the packaging design were created according to the manufacturer's specifications in collaboration with the Atelier Kira Karacho, which is part of the Karacho Karakami Atelier in Kyoto (which exists since 1624). Maybe this is just an attempt to give a still young brand some historical nimbus, but the result is something to be proud of nonetheless.
Tasting Notes:
Aroma: yuzu, lime, oils from the peels, intense ripe fruits, juniper with pine needles, green tea, herbal associations (sage, lemon balm), a fine spice note and cypress wood.
Taste: The KI NO BI offers a very nice, extremely aromatic start: again, there is a very successful balance of yuzu, lime tones and juniper, which comes along with floral undertones, some lemon balm, pine needles, green pepper, green tea and a whole bouquet full of subtle notes. A truly complex gin in which, over time, other herbal nuances reveal themselves.
Finish: long, quite dry and with citrus peel.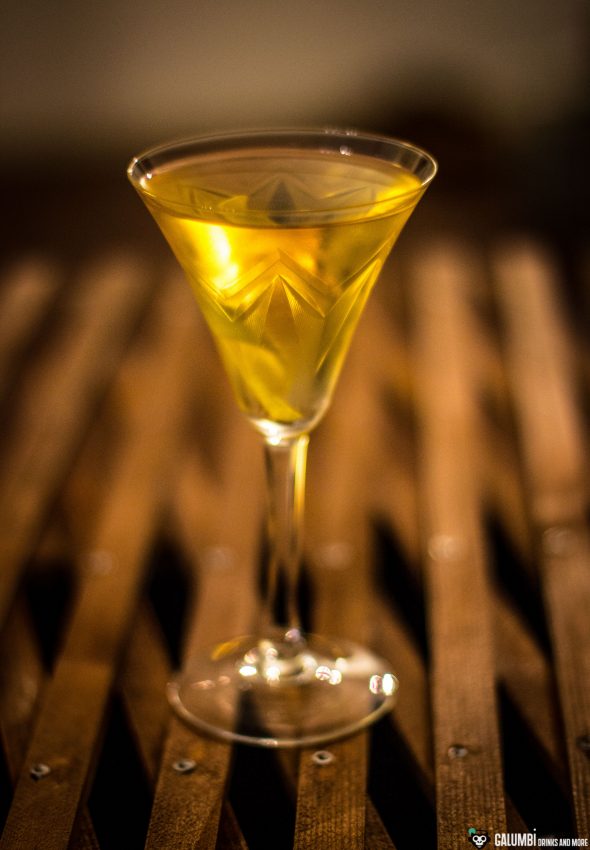 Although I also tried this one in a classic martini, I couldn't resist to use this excellent gin also in a cocktail, which offers a certain Japanese flair. But only partly, because in this sour variant I wanted to focus on herbal-fresh aromas, which are rounded off with a hint of spicy-fresh wasabi spiciness. The result is really an exotic, refreshing drink! Because while preparing the drink and throughout the work on this review I had to think of my time in Kyoto again and again – especially of the wonderful atmosphere in the gardens – I simply called the cocktail "Kyoto Gardener".
Recipe "Kyoto Gardener":
6 cl KI NO BI Kyoto Dry Gin
1.5 cl lemon juice
1.5 cl lime juice
2 cl sugar syrup
1 pinch of Wasabi paste
a handful of fresh dill
2 Dashes The Bitter Truth Celery Bitters
Preparation: First, put the dill, wasabi paste and sugar syrup into your shaker and gently press with your muddler. Finally add the remaining ingredients and shake vigorously on ice. Then double-strain into a glass filled with fresh ice cubes.
Glass: Tumbler
Garnish: twig of dill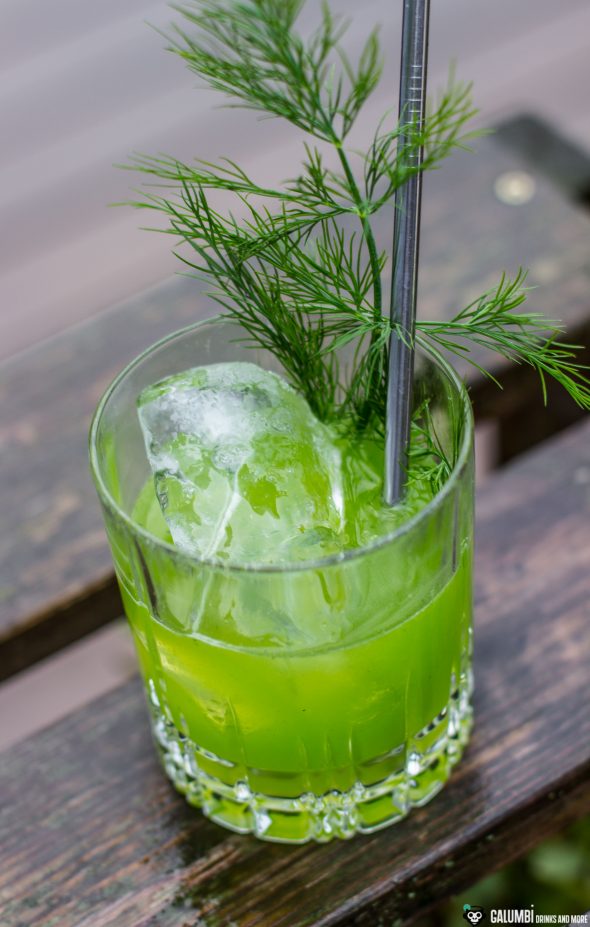 Buying sources: At specialized retailers or online
*The fact that this product has been sent to me free of charge for editorial purposes does not – in any way – imply any influence on the content of this article or my rating. On the contrary, it is always an indispensable condition for me to be able to review without any external influence.