Just recently, I started an article about a bottle of gin with some thoughts about bottle designs. And actually this seemed quite natural considering the really nice outward appearance of the Lind & Lime Gin. However, also today I could start my article with very similar words, because once again I have a gin bottle in front of me that stands out without any doubt. In view of the really large and competitive gin market, which is entered by new bottlings on an almost daily basis, the design, which has always been not insignificant from a salesman's point of view, seems to gain even more importance. (provided test product)*
Nevertheless, not only the design has to be appealing, of course it's still the content (besides the story that can be told). But – as I said – the first thing that stands out when seeing today's Ginraw Barcelona Gastronomic Gin is certainly the bottle. The long, round and narrow bottle with its large and heavy top reminds me a bit of an oversized perfume bottle. Apart from an oblong yellow label and a banderole around the bottle neck, the letters are applied directly on the bottle glass, so that you have a clear view of the transparent content. A slight clouding of the glass, which increases from bottom to top, rounds off the visually pleasing overall impression.
Inside the bottle is a gin designed by a specially assembled team consisting of top chef Xano Saguer, Maitre perfumer Rosendo Mateu, sommelier Sergi Figueras and bartender Javier Caballero. The aim was to create a gin perfectly adapted to the top gastronomy, while paying homage to the city of Barcelona.
The gin is made as a blend of juniper spirit distilled on copper stills and a spirit distilled at low temperatures with the Rotaval® technology, using lemons, citron, bay leaves, kaffir lime leaves, black cardamom and coriander seeds, which have been allowed to macerate in alcohol for between 4 and 10 days. This technique, in which distillation is carried out at low temperatures using a vacuum pump, is intended to retain essential oils that would otherwise be lost in the end product and, in short, to produce a better taste result. To what extent this is actually the case, I am not able to assess at this point, as I simply lack experience.
After all, the gin finds its way into the bottle at an ABV of 42.3%, the cost is about 40 to 45 euros. The essential question is, of course, what the Ginraw Barcelona Gastronomic Gin will taste like.
Tasting Notes:
Aroma: A very beautiful and clearly citrusy aroma welcomes me. The citrons may have their share here, because I find this lemony freshness very balanced, complex and authentic. Behind the lemon tones (in which, by the way, nuances of lime leaves are actually incorporated) there is a load of spices, from which juniper in particular stands out. I search in vain for black cardamom, but I can find coriander and laurel notes. Associations of peppercorns and slightly balsamic notes also emerge over time.
Palate: On the palate, interesting species emerge, especially juniper and coriander, which are very harmoniously balanced. Again, I notice slightly balsamic notes in combination with hints of pink peppercorns. But even before I can fully immerse myself in the load of spices, the citrus wave rolls in and then, despite its intensity, turns out surprisingly harmonious. In general: What really strikes me about Ginraw Barcelona Gastronomic Gin is its really wonderful balance. Nothing is too dominant here, everything intertwines skilfully and creates a truly satisfying taste experience.
Finish: citrus tones and, for the first time, cardamom. Medium long.
Well, with so much emphasis on upscale gastronomy, I didn't want to just come around the corner with a gin fizz. On the other hand, I didn't want to create a drink that would take days of preparation. In the end, I opted for a kind of martini variation with a certain extra. This consists of a vermouth-olive oil espuma, which is put on top of the drink. The drink is further based on dry vermouth (I chose the great Werner vermouth) with Strega and some Italicus Rosolio di Bergamotto, stirred cold and then poured into the glass. Actually, I would serve the drink straight-up without ice, but a tumbler or a misused macchiato glass (as a sort of in-between thing) with a massive ice cube also works here. I named the drink after the Balearic Sea (Mare Balearicum) off the coast of Barcelona, which I would love to have in front of me with a glass of this in my hand: Maretini.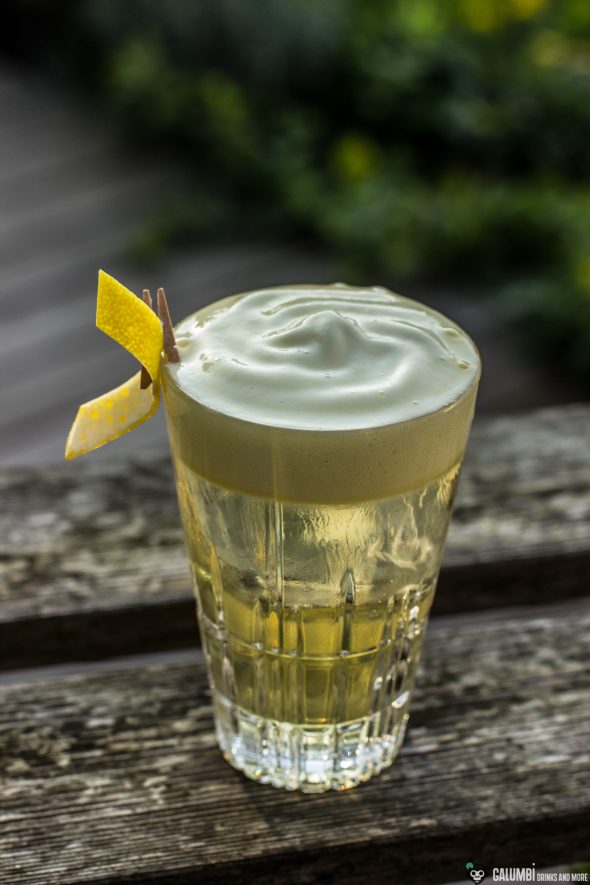 Recipe "Maretini":
5 cl Ginraw Barcelona Gastronomic Gin
1.5 cl Werner Vermouth RG White
1 cl Italicus Rosolio di Bergamotto
2 bar spoons Strega
Vermouth Olive Oil Espuma (see below)
Vermouth Olive Oil Espuma: Combine 1 egg yolk with 10 cl dry vermouth and 8 cl fruity olive oil as well as 3 cl lemon juice and 2 cl sugar syrup in a cream siphon, shake vigorously and chill. Charge with a cartridge just before use.
Preparation: Stir all ingredients (except the Espuma of course) on ice in a mixing glass and strain into a pre-cooled glass (straight-up without ice or oon the rocks in a tumbler or macchiato glass).
Glass: Martini (without ice) or tumbler (on ice – or a macchiato glass as a misused hybrid of both)
Garnish: lemon zest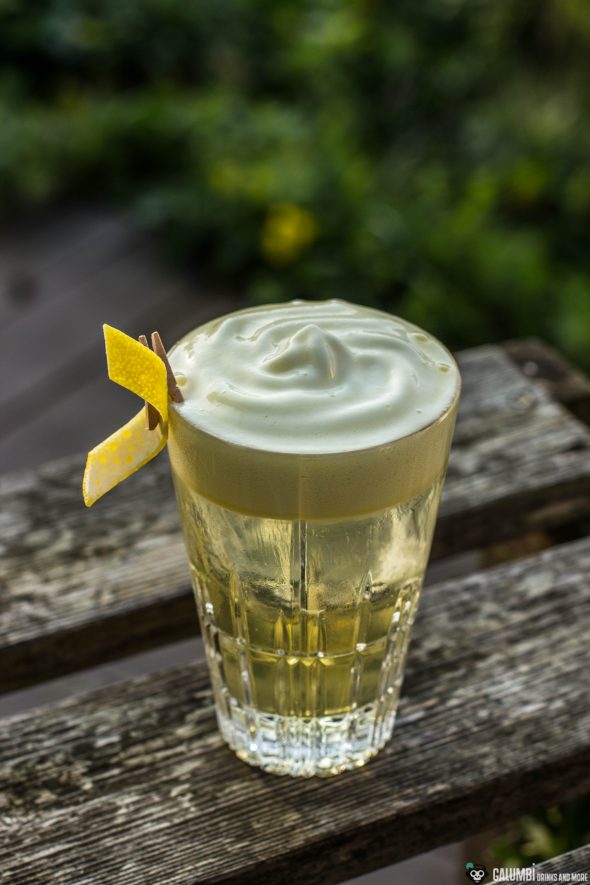 Buying sources: In specialized trade or online
*The fact that this product has been sent to me free of charge for editorial purposes does not – in any way – imply any influence on the content of this article or my rating. On the contrary, it is always an indispensable condition for me to be able to review without any external influence.