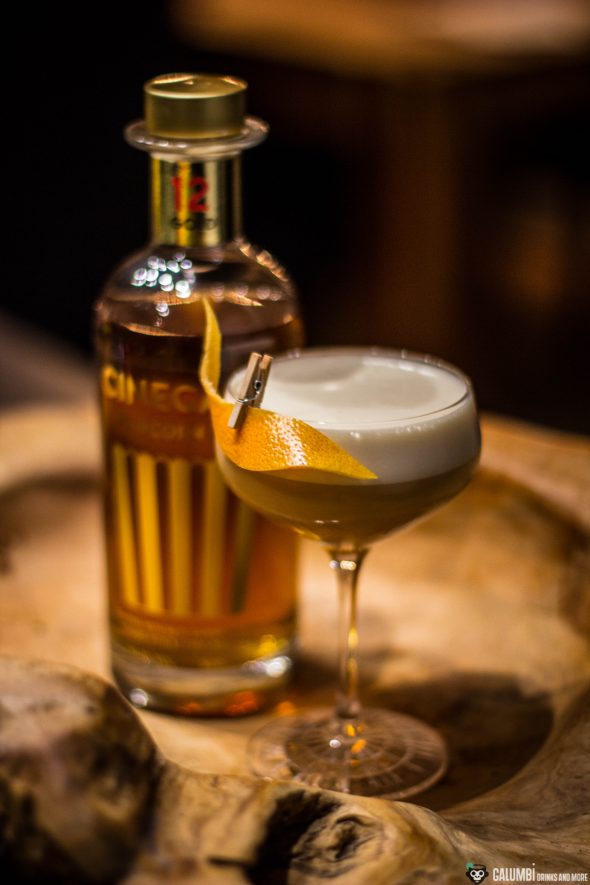 Hardly any other spirit has been as extensively discussed in recent years as rum. This has to do mainly with the dubious practice of sweetening rum with plenty of sugar, or with the addition of even more dubious substances such as glycerine or the like to give rum a smoother mouth feel. Now these years of discussions can be regarded as a success story in the course of consumer sovereignty, because a lot has actually changed: Many manufacturers are no longer sugaring as notoriously as they did at the beginning of the increasing awareness of the sweetening process, many now also declare their additions more or less transparently or – and this also happened – have simply lost their reputation if they simply continued to do so. (provided test products)*
A manifest consequence of that is the new European Union regulation from the 17th of April 2019, which specifies for the first time an upper limit of 20g of sugar per litre. However, many manufacturers are above this limit, and time will tell how much the new regulation is worth. For residual stocks, on the one hand, a longer transitional period will be granted, and on the other hand, the question of whether controls and sanctions must be feared at all (which basically did not take place before) will be decisive.
What does this story have to do with today's two bottles? The answer is quite simple! They do many things right against this background, because although sweetened and flavoured, the manufacturer does not claim that there is a rum in the bottles here, but a rum based spirit. But the real peculiarity is not mentioned yet: It is a Popcorn Rum or Popcorn Spiced Rum to be precise! If you should read my blog on a regular basis, you might remember that I have already produced popcorn rum via fat-washing to mix a Cinema Highball with it in the past. In fact, this is an absolutely delicious Highball drink, but not without a certain effort. In this respect, the Cinecane of course promises some relief here. But speaking of the Cinecane is actually not precise, because there are two different bottlings of Cinecane: the Cinecane Classic and the Cinecane Gold.
For the production of both Cinecance Rums, unmatured sugar cane distillate is mixed with buttered popcorn and then distilled. This sugar cane-popcorn distillate is then infused again – again with buttered popcorn (no doubt left what's this all about). And then follows a third step: the marriage with mature, Caribbean rum. In the case of Cinecane Gold, this rum comes from Barbados and is up to 12 years old (here I have to utter a small point of criticism: those "up to" statements are unfortunately simply misleading – here I would prefer not seeing any number at all on the bottle labels), it is then bottled at 41.2% abv. For the Cinecane Classic, the blended rum comes from the Caribbean (we don't get a closer country specification) and is "up to" 3 years old; this one is bottled at 40% abv.
Tasting Notes "Cinecane Classic":
Aroma: Vanilla & caramel, buttered popcorn, peanut butter, coconut, in the background herbal associations and a hint of light fruit.
Taste: sweet with notes of popcorn, not too dominant, with a little coconut, chocolate, peanut butter, overripe banana and again a minimal herbaceous touch.
Finish: actually less sweet in the finish, spicy with lots of popcorn, which lasts a very long time.
Tasting Notes "Cinecance Gold":
Aroma: Wow, here the aroma turns out fuller, richer – and again (oh wonder!) it is popcorn that stands out first. In fact, the popcorn here seems even more authentic, a bit like caramel popcorn, I must indeed think of a cinema hall (only without the additional scent of jalapenos on nacho cheese). Brown, caramelised butter shines through, nuances of cinnamon, roasted almonds and subtle hints of dried dates.
Taste: the Cinecane 12 actually triggers thoughts of "sweet rum" of the like I drank a few years ago without any remorse as normal rum. If I wasn't openly enlightened from the beginning, my first reflex here would be rather negative. But since I am tasting this spirit drink not as rum, but as Spiced Rum, my expectationse are also different ones. And then, behind the sweetness, I can find beautiful, caramelized popcorn, nut chocolate, vanilla, peanut butter and some cinnamon.
Finish: relatively long, sweet with popcorn and peanuts.
Well, what do you do with two very special spiced rums like these? The answer is obvious: a Cinema Highball! I tried that directly with the Cinecane Classic! And I was completely convinced! If you love this drink (like me!), the Cinecane Classic is a must-have bottle! Of course you can also just mix through the classics of the rum world: a popcorn daiquiri is surprisingly good and a Mary Pickford can unexpectedly shine with a nuance of popcorn.
However, I have chosen a different approach for the Cinecane Gold. Here again I found my inspiration in the booklet beta.cocktails of Kirk Estopinal and Maksym Pazuniak and prepared a fantastic flip! The popcorn note is simply awesome and takes the Flip Out cocktail to a whole new level! I've still screwed a little on the proportions, but otherwise the drink is unaltered.
Recipe "Flip Out":
3,5 cl Cinecane Gold Popcorn Rum
3 cl Carpano Antica Formula
0,75 cl Marie Brizard Orange Curacao
2 Dashes Chocolate Bitters
8 drops salt tincture (see below)
1 whole organic egg
Salt tincture: mix water and salt (about 3:1 ratio) and stir. Some salt should settle on the bottom, in this case you have a saturated salt tincture. Drain the clear salt tincture and collect it in an airtight container. Collect the salt sediment with a sieve or filter cloth and discard it.
Preparation: Pour all ingredients into a shaker and do a dry shake without ice first (alternatively whip until frothy with a milk frother). Then add ice cubes and shake vigorously. Finally strain into a pre-cooled glass.
Glass: Coupette
Garnish: orange zest
Buying sources: At specialized retailers or online
*The fact that these products have been sent to me free of charge for editorial purposes does not – in any way – imply any influence on the content of this article or my rating. On the contrary, it is always an indispensable condition for me to be able to review without any external influence.