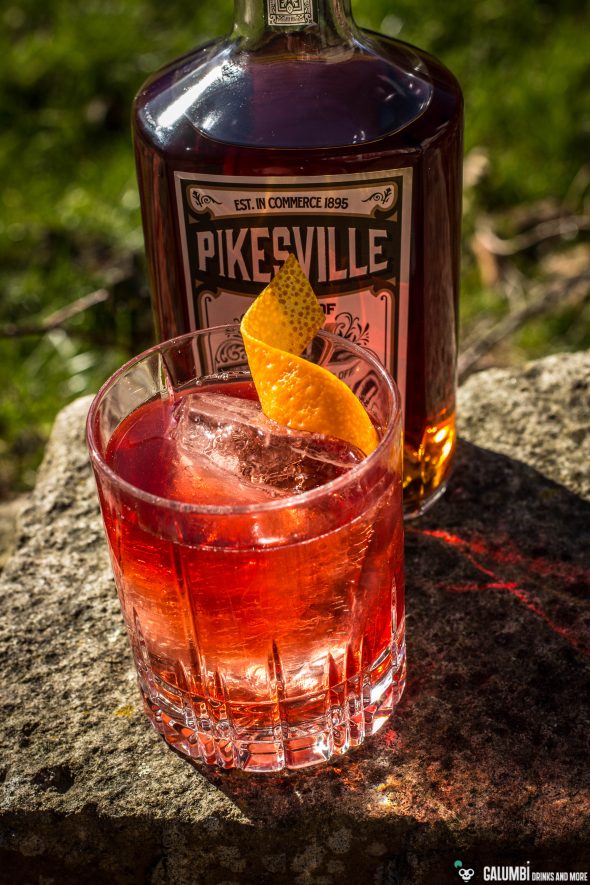 And today we continue with a bottling that promises to meet my taste, at least on paper – and also at first glance. Whether this is really the case and no disappointment lurks here, of course, remains to be seen, but at least the framework data seems to be just right: Straight Rye Whiskey, 110 proof, traditional craftsmanship… that should fit! I am talking about the Pikesville 110 Proof Straight Rye Whiskey. (provided test product)*
And behind this name is actually a relatively long story with a twist or two. Because even though Pikesville Rye is produced in the state of Kentucky (which certainly won't make you sit up and take notice nowadays), the whiskey's roots are in the state of Maryland on the Atlantic coast. Maryland is definitely not the best known of all American states outside the U.S. – and in connection with whiskey, it is probably known to even fewer people. Nevertheless, a traditional variety of American rye whiskey comes from that very state: Maryland Rye Whiskey. The circumstance that we hear (or know) so little about it today is simply due to the fact that it basically no longer exists.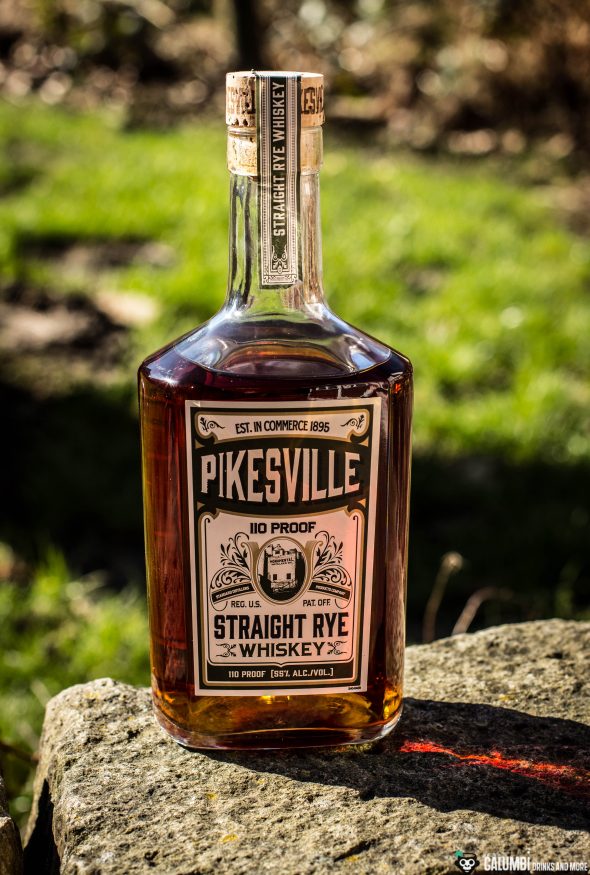 Especially during and after the American Civil War from 1861 to 1865, Maryland Style Rye reached its peak of popularity and spread throughout large parts of the USA. However, with Prohibition in the first half of the 20th century, the whiskey industry in Maryland effectively came to a standstill and numerous distilleries did not survive this period. Pikesville Rye, which was first distilled in Maryland during the 1890s, experienced its first renaissance after Prohibition in Baltimore, Maryland, where it was now produced at Monumental Distillery. However, with falling demand over the course of the 20th century, production was discontinued again in the 1970s, only to resume in 1982 – this time, however, no longer in Maryland, but in the "whiskey state" of Kentucky. More precisely, at the Bernheim Distillery in Louisville (Elijah Craig, Larceny, among others).
Of course, it is legitimate at this point to ask how much marketing and how much "original Pikesville" is actually still in the bottle today. The distilleries have changed and therefore certainly the character of the whiskey, although of course there is the possibility of following the traditional recipe (which has a rye content of 51%). To what extent we really have here – as advertised – the "last representative of Maryland Rye" before us…well. But in the end, it does not matter.
Following distillation, the Pikesville 110 Proof Straight Rye Whiskey is allowed to mature for quite a long six years in American white oak barrels. And the bottling with 55% overproof is of course aromatically and taste extremely promising and I personally like it very much.
In that respect, I might as well get right to the point.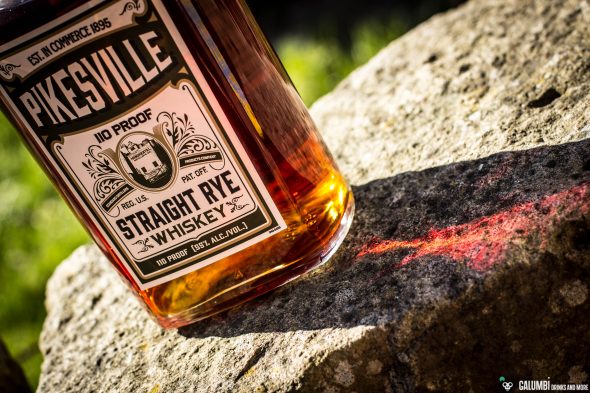 Tasting Notes:
Aroma: Oh yes, there's something going on in the glass here! I immediately find caramel and cereal notes coming on very expressively. Raisins and toasted puffed rice, subtle cloves, cinnamon, chestnuts and finally vanilla. Then there are associations of plums preserved in red wine, cocoa beans and a subtle smoke.
Taste: very rich, the alcohol is of course noticeable, but packed with flavors of cinnamon, vanilla (although here it is a crème brûlée) nutmeg and again characteristic cereal notes (especially just rye). Again, there are hints of raisins and always a layered vanilla that I would not have expected on the palate based solely on the aroma in the nose.
Finish: long with vanilla, caramel and spice notes – a dangerously quaffable rye whiskey for 55% by volume.
Ok, I really like this whiskey. I already suspected it, now I know it. And what do I really like? Exactly: Negronis. Ok, I admit, who now expects the total revelation of a never-before-seen recipe here and who the following cocktail is simply not fancy enough, well, of course, will be disappointed accordingly. But if you want to offer this very successful Rye a stage on which it shows what it's made of and on top of that – simply accompanied by classic – even let it really shine, you'll love the Old Gal. The Old Gal is actually nothing much other than a variant of the Old Pal, which in turn is a variety of the Boulevardier, which relies on dry, white vermouth. The Old Gal, created by Phil Ward at Long Island Bar in Brooklyn, again uses a less dry white vermouth (a Martini Bianco). Whether you use Campari (as I did) or some other red, Italian bitter liqueur is, of course, up to your own taste. In any case, the Old Gal is a very pleasing drink, as I love it.
Recipe "Old Gal":
3 cl Pikesville 110 Proof Straight Rye Whiskey
2 cl Campari
1 cl Rinomato Bitter Scuro
3 cl Martini Bianco
Preparation: Stir all ingredients in a mixing glass until cold and strain over fresh ice into a pre-chilled glass. Spray with the oil of an orange zest.
Glass: Tumbler
Garnish: Orange zest
Buying sources: At specialized retailers or online
*The fact that this product has been sent to me free of charge for editorial purposes does not – in any way – imply any influence on the content of this article or my rating. On the contrary, it is always an indispensable condition for me to be able to review without any external influence.