It's been quite a while now since I last wrote about a beer here. This is not because I have no more interest in the subject or because I have no more beer reports in the bag, but much due to the fact that in the last few weeks and months there were just so many exciting spirits and correlating cocktail recipe that beer fell a little by the wayside. So today I would like to present a beer I really enjoyed much: the Schoppe Holy Shit Ale.
I am full of praise because it is basically a beer, which would have been quite suspicious to me a few years ago. It comes with 100 points on the International Bittering Units Scale. Whoever has been following my blog for a while will know that it is not the bitterness that does not appeal to me (since a lot of my favorite drinks are absolutely on the bitter side) but rather the IPA style was too fruity for me for quite a long time. This has now changed completely and my taste has actually become different. It is also nice to observe such changing and to experience such a thing is possible without problems. And the Schoppe Holy Shit IPA has greatly contributed to this.
It comes from the German capital of Berlin and is brewed by Thorsten Schoppe, who is regarded one of the shooting stars of the German Craft Beer scene. He was said to have enthusiastically shouted "Holy shit!" when having had the first sip of this IPA. And so the name was born. The beer is brewed on the basis of five different types of hops, namely Saphir, Simcoe, Amarillo, Magnum and Cascade. It has convinced me above all because, like hardly another IPA, it combines a complex and pronounced bitterness very harmoniously with the fruit and malt notes of this style. The Holy Shit Ale comes with a pungent 10% ABV and costs between 3.50 and 4 euros for a 0.33l bottle.
Tasting notes:
On the nose you will encounter exotic tones of mango, passion fruit and grapefruit, behind it there is rich citrus and herbaceous notes. Also a little honey is there. On the palate it offers a wonderful bitterness, powerful and complex with malt, citrus and again some mango. In the end, the Schoppe Holy Shit IPA is then again fruity and tart. An excellent beer!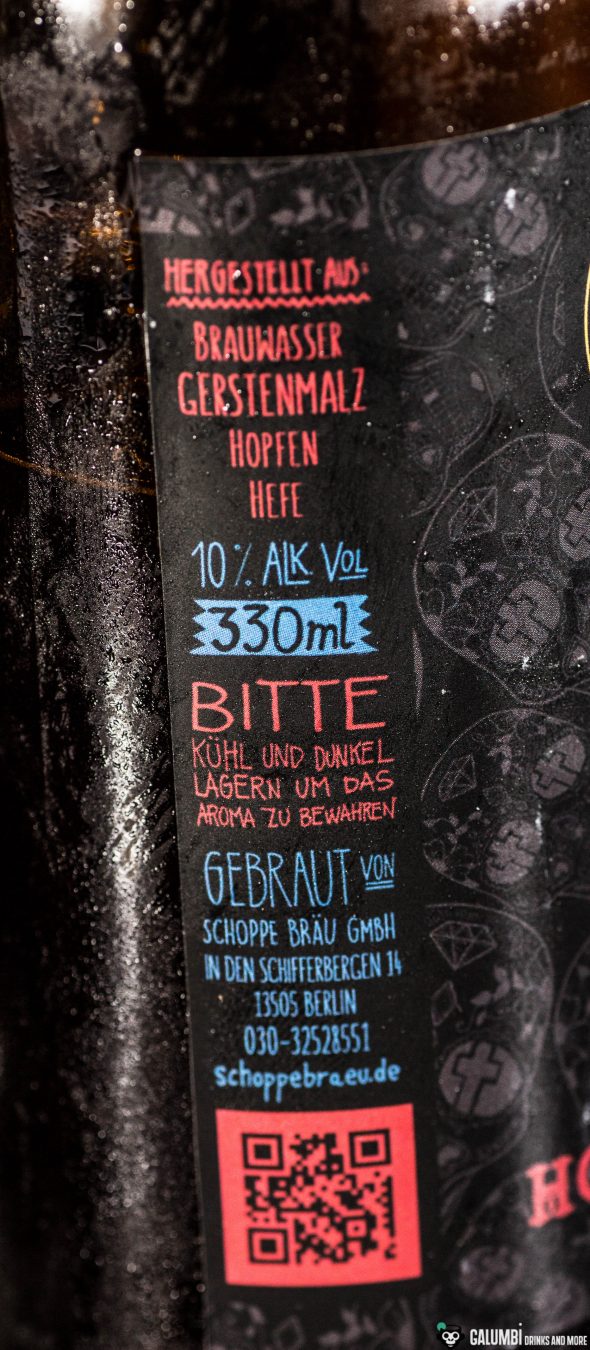 Buying sources: At specialized retailers or online.